How Buying Flats From Top Builders Can Be a Positive Investment?
Planning to buy a flat involves a lump sum investment. For many people, this dream comes true at a huge cost to their savings. What if you get a damaged flat? What to do if you notice dampness and mould in your new flat? Unquestionably, no one expects the same. Moreover, ongoing legal disputes might sometimes surprise you, preventing you from getting ownership of the flat.
To avoid such risks, it is always smart to approach top builders in Kolkata and get an ideal luxurious flat that would meet your expectations. Are you looking for a flat for sale in North Kolkata? Then, approach renowned builders and developers for your dream project.
Here are a few reasons to provoke you to choose a reputed builder over a local builder to purchase flats.
Why Should you Choose a Reputed Builder for Purchasing a Flat?
Timely Completion of the Project
Delay in possession is a prime matter of concern among many homeowners. However, top builders in Kolkata are registered under the RERA Act. They must submit a written declaration supported by an affidavit stating the period within which they will complete the project. This documentation contains the probable project phase completion dates and possession dates. So, buying flats from a reputed builder gives the buyer a guaranteed possession date. The same needs to be improved with the local builders.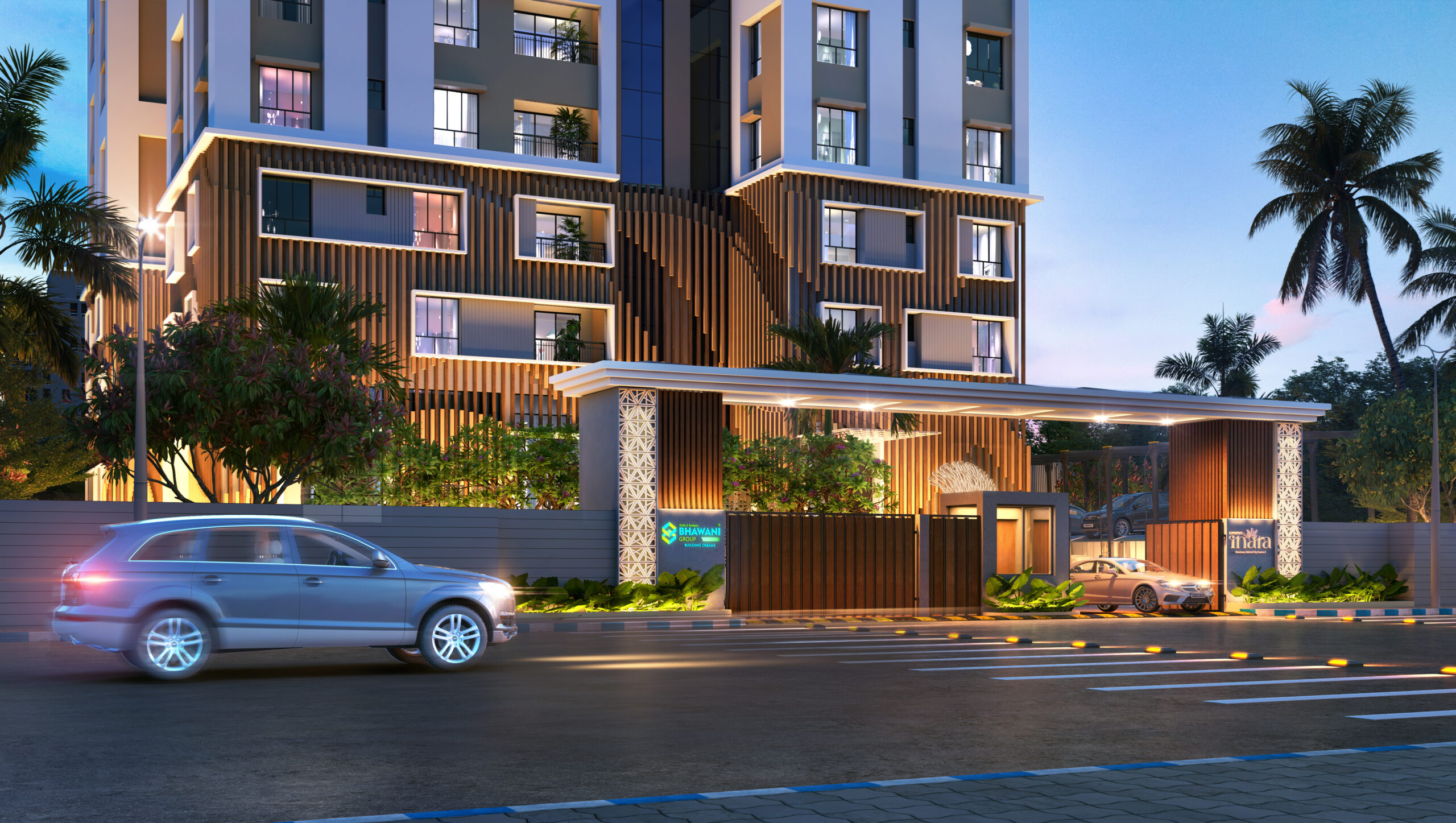 Project Location Feasibility
Reputed builders generally make projects in popular and accessible locations like New Town, Rajarhat, Salt Lake, Kestopur and Madhyamgram. They choose the apartment locations keeping a few factors in mind like safety, transportation facilities, medical facilities, airport and education facilities availability.
Proper and Adequate Funding
Reputed builders have a name in the industry. Although they take instalments from the bookers as and when they complete a construction phase, they start the project with adequate funding from their own account. They comply with the RERA regulations and must keep the funding smooth throughout the construction process. Hence, as a buyer, even if you delay payment of a certain instalment, you do not have to fear that your project will stop in between.
Options for Checking Past Projects
When you decide to buy from a top builder, you will have the option of visiting the past completed projects. You can check the quality of materials, amenities and the designs of the flat before booking your flat. This visualisation helps if you want to change your apartment construction.
Unlike the local builders, top builders in Kolkata will offer several facilities. While a flat from a local builder will only give you an apartment with basic lift and security facilities, if you're striving for a luxurious apartment, approach a reputed builder. They make projects with lounges, multi specialty gyms, swimming pools, intercom, children's park, 24/7 CCTV access, automatic gates and spacious parking zones. They make apartments and a dreamy abode where you can cherish every moment of your life.
Are you looking for the best flats for sale in North Kolkata? Contact Bhawani Group for 2 BHK and 3 BHK flats that redefine the meaning of urban luxury. Check out our spacious and luxurious flats near Dum Dum Airport under our new project, Bhawani Bandhan.
your budget. Check our website for more details.