3 BHK Flats or Independent House – Which is a Better Option Nowadays?
Are you planning to buy a home lately? The question is, which one should you buy? Is it a luxurious flat or an independent house? Owning a home is a financial investment of a lifetime. A property generally yields high resale value. So, it would be best to consider your pros and cons before buying a flat or a house. You'll come across a range of flats for sale in Kolkata at different rates. 
Compared to houses, flats are affordable. If you have financial backing, buying a 3 BHK flat in Kolkata is no longer a dream. It's a reality. On the contrary, a house needs to be built from scratch. Even if you buy a fully furnished house, you'll have to pay a high price.
Again the rise in nuclear families makes flats a better choice than big houses. Moreover, most of the millennials of Kolkata have transfer jobs. So, if you plan to migrate to a different location later, investing in a house will be futile. 
Should you Buy a 3 BHK flats in Rajarhat or Build a House?
While a flat is laden with several amenities, you will get different with a house. For instance, almost all flats for sale in Kolkata offer security systems, parking spaces, power generators, unlimited water facilities, swimming pools, and play areas for children. However, if you buy a house, you must arrange the security and parking space separately. Moreover, depending on the area available, you might have to arrange for a play area and a swimming pool later at your convenience. Moreover, in every apartment, there are separate welfare associations to take care of the needs of the inhabitants.
Loan and Financial Backup
Are you planning to take out a loan to buy the property? In that case, taking a loan for a flat rather than a house is easy. The simple logic being you'll get a rough estimation of the flat cost from the builder and apply for the loan accordingly. However, setting the correct budget for a house can be challenging. If you buy a plot for house construction, you get 60% to 70% money against the plot value. Hence buying a flat is an easier option.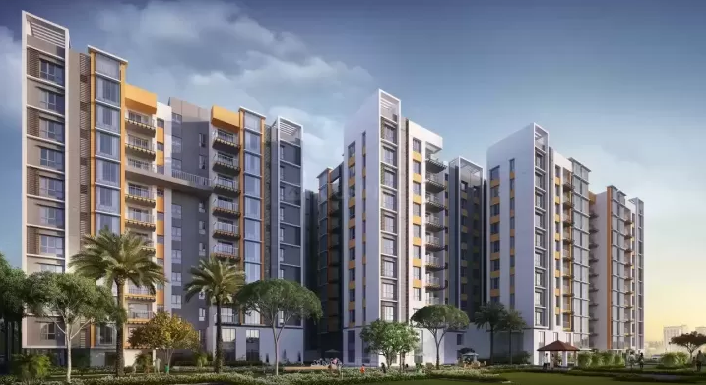 The after-purchase maintenance costs for a flat are lower than for a house, which backs the balanced purchasing decision of many millennials of Kolkata nowadays. Because of the use of pooled resources by all inhabitants in the apartment, there's generally an annual maintenance cost divided among all inhabitants, which remains constant for years. However, a house is a personal property subjected to wear and tear. With time you'll be solely responsible for fixing everything at your own expense.
Location and Accessibility
Rajarhat is the IT hub of Kolkata? Via the Biswa Bangla Sarani, you can reach the airport from Rajarhat within 6 minutes and Dumdum metro within 27 minutes. So, if you're looking for property options in Rajarhat, buying a 3BHK flat in Rajarhat is an absolutely brilliant decision. All the flats in this area are in prime locations with quick access to the IT sector, City Centre 2, Axis Mall, St. Xaviers University, Sister Nivedita University, Ohio Hospital and Biswa Bangla Gate. On the other hand, buying a house in some other location of Kolkata compared to Rajarhat is not a feasible decision.
If you plan to buy a 3BHK flat in Rajarhat, check out the range of luxurious flats at Bhawani Group. We make spectacular flats laden with innumerable facilities. To know more, check our website.